Hotel Info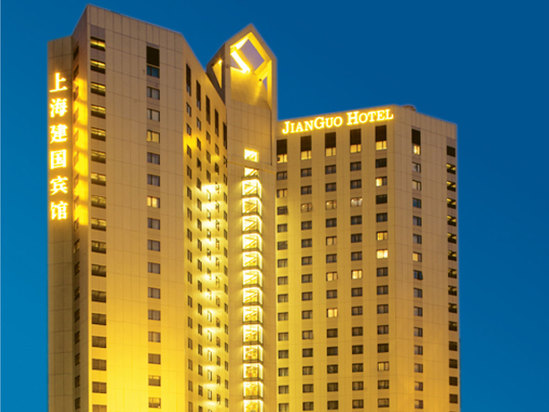 Jianguo Hotel Shanghai
is located in the Xujiahui Commercial, Shopping Center and Xujia Huiyuan Scenic Area, at the intersection of Suixi North Road and Nandan Road. It is adjacent to Ganghui Plaza, Metro City and other commercial buildings and shopping centers, and Xujiahui Catholic Church. It is a bustling area of business, restaurants, culture and entertainment. The Xujiahuiyuan Scenic Spot contains historical and cultural landscapes such as the Xujiahui Catholic Church, the Library, the Tushanwan Museum, and the Xu Guangqi Memorial Hall. At the same time, the green ecological recreation area centered on Xujiahui Park brings health and vitality. The hotel enjoys convenient transportation, and is close to Metro Line 1, Line 9, Line 11, Inner Ring Viaduct and Humin Viaduct.
Hotel rooms are equipped with imported induction electronic door locks and broadband Internet access. The hotel's wireless network allows you to achieve global interconnection for free.
The hotel is equipped with Jianguo Kuiyuan buffet dinner, Chu Ting Court (Cantonese cuisine), coffee story, Mr. Chocolate and other food and beverage brands to enrich your dining needs.
After years of building brands such as the founding wedding banquet and the founding birthday banquet, it has established a good reputation; in addition, the hotel has a banquet hall and multi-functional meeting room that can accommodate 800 people, equipped with a gym, indoor pool, business center, shopping mall, spa center It can meet the different needs of business travelers, and can better appreciate the comfort and E-stop business travel experience brought by the warm service.